The food industry has officially welcomed the new digital age of technology. With great innovations to meet the consumer's demand, technology has changed the world and rules of the game now within the food industry. Companies are now modernising their operations in order to thrive.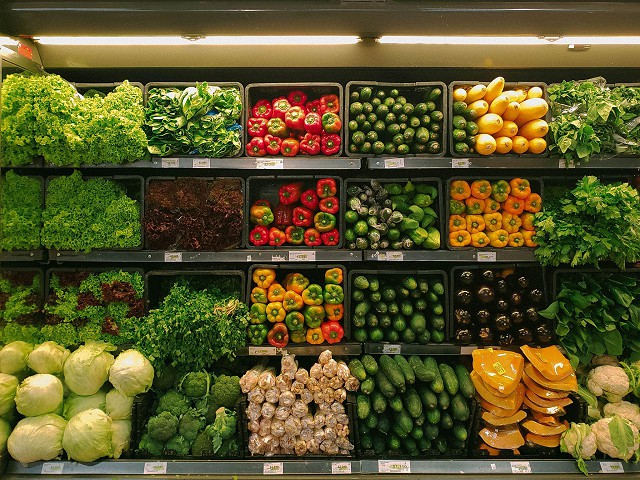 Convenience, environmental sustainability and freshness
Food consumption habits are booming in a world of a huge market shift. Businesses are now leveraging technology. This way, it becomes possible to create sustainable and efficient ways to produce, consume, deliver and devour food (source). This gives rise to the broad term 'food tech'.
The abundant impact of technology challenges the normative assumption between food and technology. Given that technology, innovative start-ups and eCommerce are rapidly growing
within the food industry, research experts anticipate the growth rate of the food tech market to reach $342 billion by 2027 (source).
Focus shift towards sustainable food production and consumption
The shift in introducing technology such as ICT, robots and biotechnology has significantly improved food production. This endeavour addresses the problem of labour shortages to streamline distribution processes and respond to varied consumer needs (source).
New innovative ways of thinking about food, production and supply have lent impetus to technological advances within the industry. These address the evolving needs of the consumer and today's social issues.
Social issues: food crisis and food loss
The advancement of technology in being able to solve social problems related to food is something quite notable. The food crisis and food loss prevalent in society is due to the increasing demand for food. Global warming also has a pernicious effect on crops and produce, reducing the yield of desirable crops.
For example, the demand for vegan food options has increased. The worldwide sales of plant-based 'meat' products is expected to grow from $12 billion in 2019 to $30 billion in 2026 (source). This trend can be explained by a change in consumers preferences and the demand for food rising. By the end of 2050, there will be almost nine billion people on the planet (source) causing strains on current resources. New and innovative solutions for food sourcing and preparation are hence in demand. Utilising advanced technologies for agriculture and fisheries such as plant factories and artificial growing environments, helps the yield of the products produced and promotes healthy outcomes. Also, smart food chains are on the horizon to improve the efficiency of food chain management using data from production and processing to distribution and consumption (source).
Also, given the nature of the trending eCommerce trends and food technology substantial funding has been put into this sector totalling $180 billion in 2020. Research expects this figure to compound at an annual growth rate of 6% until 2027 (source).
Clash with 'Agritech'
While the food tech industry attempts to create efficiency and sustainability in designing, producing, choosing, delivering and enjoying food, it can be challenged that the Agritech industry is similar due to it being built around the same principle of a sustainable future.
Agritech is defined as the implication of technology to increase farming efficiency and sustainability. Underpinning this concept is the use of field sensors, drones, data analytics apps and water management solutions (source). AgriTech focuses on technical solutions – from farm to table. It has been contested that since AgriTech is growing rapidly, it should be considered an independent industry. Yet, given that both the Food Tech and AgriTech industries are booming, importance should be placed on how companies can leverage and benefit from both of these sub-industries.
The recipe to prosper in today's world instilled with innovation and technology is to focus on technology. Given the ultimate goal for a sustainable food future, an approach that utilises growth trends and both Food and Agri tech is certainly a way to flourish.


Disclaimer: The information provided in this blog is strictly for educational purposes, It does not constitute investment, accounting, financial, legal, or tax advice. It has been prepared without taking into account your personal objectives, financial situation or needs. Before acting on any information you should consider the appropriateness of the information having regard to your objectives, financial situation and needs. The views and opinions expressed in this blog are those of the writer and do not necessarily reflect the views or positions of Hatch Quarter Pty Ltd.