HQ Global Bridges
$1.3 trillion and $56,100.00—this is the Australia GDP and GDP per capita respectively, and it is partly due to Australia's rigorous technology, science, and innovation that are creating incredible economic and social opportunities locally and internationally.
Australia has a multicultural society with strong interconnected roots all over the world, and there is a golden opportunity for Australian ventures to commercialise and continue to scale their growth beyond the Australian borders and to transform the global landscape by harnessing the value of diversity.
To share Australian innovations with the world and to bring global innovations into Australia, Hatch Quarter has built a global bridge to facilitate key connections, provide bespoke support, and foster diversity and growth.
About
MENA Bridge for Startups 2022 is a specialised commercialisation program designed to enable Australian innovation and ventures to expand into the emerging Middle East and North Africa ("MENA") markets.
The Program is fee-based and provides bespoke support to hone market readiness and ability to scale, enables access to resources and market knowledge to design strategies and plan, and strategically connects with investors, industry leaders and partners within Australia and beyond.
Program participants will embark on a journey to explore commercialisation and expansion into new markets through establishing relationships with key global stakeholders to receive expertise and support based on the specific pathway(s):
1. Export Product/Service: export and/or distribute the Australian product/service and understand the regulatory process to get the product registered, licensed, and/or approved.
2. Establish: Establish an office through a joint venture or partnership and understand the regulations of establishing and building your base of operations.
3. Connect to Investors: connect with key global stakeholders in the MENA market to receive support in raising capital.
This project has received grant funding from the Australian Government (AusIndustry) through the Incubator Support Initiative funding as part of the program.
Program Overview
Human Centric and Data Driven
Screening Stage
Qualify
The eligibility of applications is checked and assessed based on the eligibility criteria and based on a ranking system.

Assess
Shortlisted applicants are invited to a 1-hour interview and a one-day Workshop.
Acceleration Stage
Accelerate
30 May 2022 - 19 Aug 2022
Build on-the-ground connections and access masterclasses and bespoke consultations to gain market knowledge and design strategies.
Subject to Selection & Fees Apply
Implementation Stage
Prepare
Receive individual company support in building relationships and preparing for the in-market experience.
Fees Apply
Experience
Participate in showcase events and in-market tours, as well as one on one meetings with key stakeholders.
Fees Apply
Eligibility Criteria
Australian ventures and innovations are eligible to apply for the MENA Bridge for Startups 2022 if the following are satisfied:
1. are an Australian registered business;
2. have a working product or service;
3. genuinely interested in commercialising their products and services in the MENA region;
4. have demonstrated traction through revenue; and
5. have a commitment to diversity and inclusion
Program Model
Thanks to the partnerships with our funding and platinum partners, selected participants will only have to pay $9,790.00 + GST, in addition to a success fee, for the Acceleration stage.

Two finalists, selected eligible participants by Hatch Quarter, will receive a voucher to cover their fees for the Implementation Stage ($6,000.00 + GST) as well as a portion of their flight and accommodation costs.

Other Participants may choose to join the implementation stage if eligible, for a cost of $6,000.00 + GST (not including travel costs)

Terms and conditions apply.
Industries & Verticals
Considering Australia's strengths in the global landscape and in support of the UN's Sustainable Development Goals, the MENA Bridge for Startups 2022 welcomes applications from all Australian ventures involved in:

What You'll Receive
Market Knowledge
Learn about the MENA market, growing an international business, and stakeholder management.
Bespoke Support
One-on-one office hours from expertise and advice on how to achieve commercialisation and expansion objectives.
Strategic Network
Join the exclusive global ecosystem, establish relationships and participate in pitching opportunities with investor, corporate and strategic partner networks.
Actionable Insights
Understand the opportunities and design strategies through developing a Feasibility Plan and Action Plan.
Access Resources
Receive templates, processes, guides and feedback to enhance your business readiness.
Meet the 2021 Cohort
Lisa Anderson - Managing Director, Thinkbio (New South Wales)
"We completed the MENA Bridge Program which gave Thinkbio a very rich understanding of the MENA region and helped us identify the challenges as well as opportunities for the business. Hatch Quarter Advisory has facilitated connections that enhanced our business development in the region and also provided us with warm introductions to our strategic partners and leads for potential investment. All of this was great and beneficial to help Thinkbio penetrate the region."
Ben Hutt - CEO & Managing Director, Evergen (New South Wales)
"It was an excellent and educational process and we look forward to continuing to work with Hatch Quarter and its network to further engagement with Evergen in the region."
Alexandra Bromley - Chief Marketing Officer, Savic Motorcycles (Victoria)
"We are honoured to be a part of Hatch Quarter's MENA Bridge Program and to receive their People's Choice Award. As a leading-edge Australian electric motorcycle start-up, we really value the connections that have come with this opportunity to help us scale up our production and put another Australian innovation on the world map".
Quincy Hall - Customer Experience Manager, Diversity Atlas (Victoria)
"Participation in the program was educational, enlightening, and also entertaining! One of the end-results that we have in our hands is a final document that not only gives us the chance to re-examine our product forensically but also gives us a plan to enact the moment we decide we are ready to go to the UAE. We look forward to our next steps in the MENA region and look forward to keeping in touch with Hatch Quarter."
Ajit Ravindran - CEO, Lenexa Medical (Victoria)
"It was a fantastic program. One of the best accelerators I've attended."
Our Team
Aiman Hamdouna
Chief Executive Officer
Dr Husam Wafai
Chief Programs Officer
Andrea Flair Nathan
Analyst
Phoebeanca Luong
Communications Coordinator
Chahat Chauhan
Programs Coordinator
Jade Devlin
Junior Coordinator
Global Bridges X: Fintech
Upcoming
The Global Bridges X is a global showcase of the interchangeable opportunities in the market, technology and innovation between Australia and the Middle East and North African (MENA) region through cross-border growth of innovative tech businesses.
This virtual event will focus on Fintech and will bring together experts and innovators from Australia and MENA to explore those topics and will encourage cross-market collaboration, knowledge transfer, and investment in innovation and entrepreneurship to provide innovative and sustainable solutions.
Program Community
Funding Department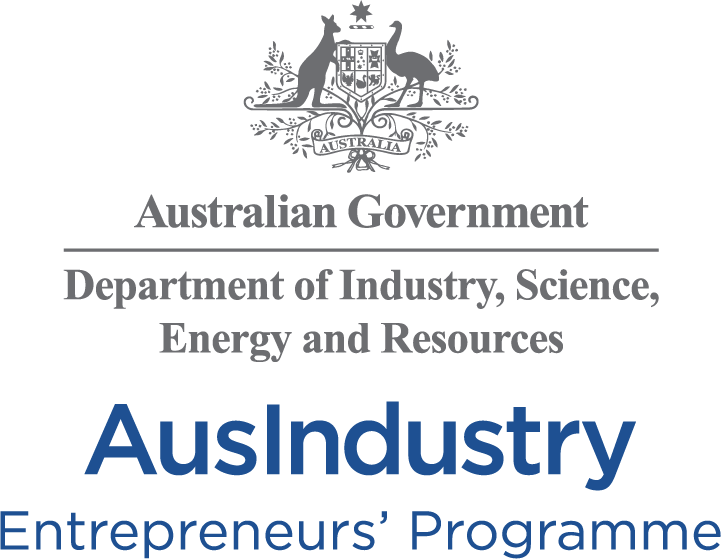 Platinum Sponsors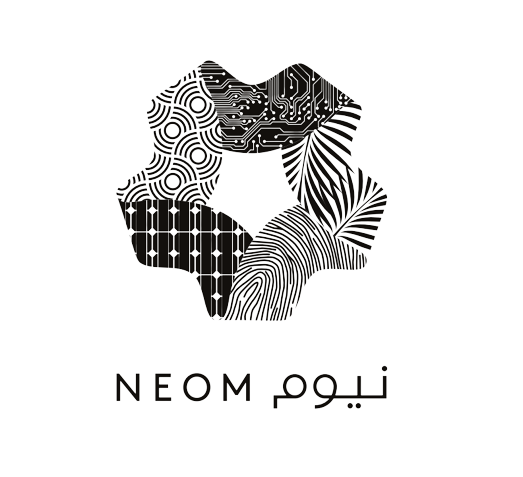 Cohort 2021