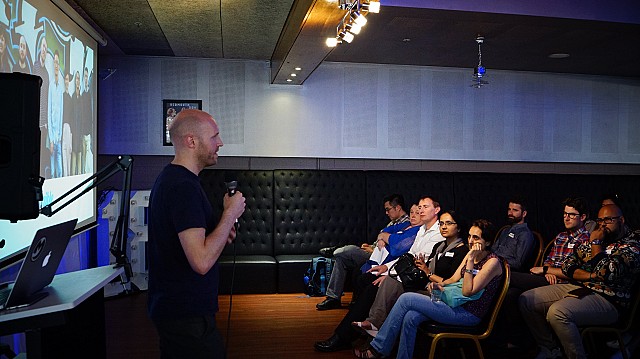 Our very first event carried out by Hatch Quarter for the first generation migrants and refugees and supported by LaunchVic, was a success.
With more than 40 attendees from all around the world, this event gathered like-minded entrepreneurs willing to know more about the startup industry.
Alan Crabbe, CEO and Co-founder of Pozible and Birchal discussed everything you would need to know about crowdfunding. Alan helped introduce Crowdfunding to Australia and Asia Pacific. The Pozible platform has hosted thousands of projects in Australia alone and distributed over $60 million to creative individuals, groups and organisations since its launch in 2010.
Alan shared with us some crucial tips about crowdfunding;
Tip #1: Emotion. It will push people to react, which will be the motivation for them to share your idea.
Tip #2: Story. Try to connect and build relationships with people.
Tip #3: Insight. Build trust and credibility.
Tip #4: Experience. Go offline. Meet real people. Go beyond your phone screen and engage with others.
Tip #5: Design. Colours, styles, fonts..! All of these aspects are crucial. You MUST get the right design for your product, website and campaign.
But the take home message from Alan's presentation was that crowdfunding is the best way to build your army who are genuinely involved and to support your project.
"The event went really well. It was great to see a diverse crowd, interested by the startup industry. We are looking forward to growing our community and the upcoming events." said Aiman Hamdouna, CEO and Co-Founder of Hatch Quarter.
This event was sponsored by Mo Works and Learn to Fly.
Attending the event series organised by Hatch Quarter is the ultimate way to learn about the startup industry in Australia and connect with a network of entrepreneurs.
If you'd like to know more about our upcoming events, please get in touch or join our meetup community or Slack channel!